Mental strength is essential for everyone. In most cases, people focus to develop their physical health and forget that a healthy mind is also important for better living. To make your brain a super brain there are some practices which you can follow. We will discuss 10 practices to make your brain a "Super Brain" here. Lets get started:
1. Take at least 15 mins per day to learn something new. 0:54
Daily 1x
2. Try to do your everyday work by using your non-dominant hand. 1:22
Daily 1x
3. Visit new places whenever you can to stimulate your brain cells. It can be a new country, a new city, a new area even a new store.
Once
4. Sleep for at least 7 to 9 hours per day. 2:22
Daily 1x
5. Eat healthy and nutritious food instead of unhealthy foods. 3:08
Once
6. Practice meditation at least for 10 to 20 mins a day. 3:38
Daily 1x
7. Take up cognitive training games like chase, sudoku, rubrics cube, learning a new language, etc. 4:28
Once
8. Eat dark chocolate to make blood circulation higher into your brain and to maximize mental strength. 4:47
Daily 1x
9. Do regular workouts to keep your mind healthy. 5:17
Daily 1x
10. Read as much you can, as different styles of reading achieve different results to improve your brain. 5:50
Daily 1x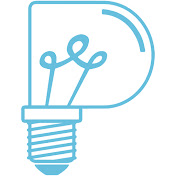 Practical Psychology's Tips