"The Miracle Morning", written by Hal Elrod is a great book to teach you how to create the most successful morning routines and habits you can possibly cultivate. Using the steps and life S.A.V.E.R.S that Hal implements in his mornings can help you wake up refreshed and happy to start your day. If you want to live a life of your own terms, you have to change the way you think. If you can craft your mornings to wake up early and with a purpose, your day will be so much better. So, here we present to you 6 habits to create a successful morning ritual that will boost your motivation level. To help you remember them, Hal came up with the mnemonic S.A.V.E.R.S, let's see what that means!
S for Silence. It means, have a period of silence that can be in the form of performing your religious prayer or meditation.
Daily 1x
A for Affirmation. Repeatedly tell yourself what you want to be, what you want to accomplish, and how you are going to do it.
Daily 1x
V for Visualization. Use your imagination to create visuals of what you want in your mind.
Daily 1x
E for Exercise. Introduce at least a few minutes of exercise to improve your well-being.
Daily 1x
R for Reading. Make reading a staple of your morning ritual. Aim to read at least 10 pages a day.
Daily 1x
S for Scribing- write down your thoughts every morning. Journaling is a habit worth having for an emotionally healthy life.
Daily 1x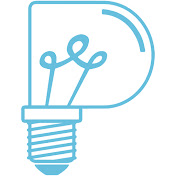 Practical Psychology's Tips