Improving personality and developing skill sets are essential things for all of us. In this content, we will discuss 8 simple principles that can help you to improve yourself. Without further ado, let's see the tips,
1. To Improve your workability drink a glass full of water. 0:25
Daily 8x
2. Eat whole foods like fruits, vegetables, eggs and nuts instead of processed foods. 1:19 1:19
Daily 1x
3. Always think positively, write down about what you are grateful for the whole day on a single page. 1:55
Daily 1x
4. Read more and more books regularly to learn something new every day. 2:50
Daily 1x
5. Listen to TED talk and different popular university lectures to learn new things.
Daily 1x
6. Forgive people and drain all the negative feelings from your mind. 4:20
Once
7. Boost up your mood by joining a group of supportive individuals. 5:00 Once
Once
8. Learn to congratulate yourself for each growth and completing any task successfully. 6:08
Once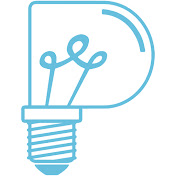 Practical Psychology's Tips